Full Flow
When I first bought my bug, a friend came over and mentioned that I had a 'full flow' oil system. I had no idea how it worked, I only knew that it was better for keeping the engine lube'd. My friend was wrong, I didn't have 'full flow', but the case had already been tapped and ground for 'full flow'.. well.. all except at the oil pump.
Since I already had an adapter flowing oil to a remote filter and cooler I wondered why more people would 'full flow' instead of using the same adaptor. So I
posted at TheSamba
. Aparrently its just a bad idea.. so why make the adapter? who knows...
So I finished the half-finished 'full flow' job by tapping the oil galley in the case to put a plug in it. here it is..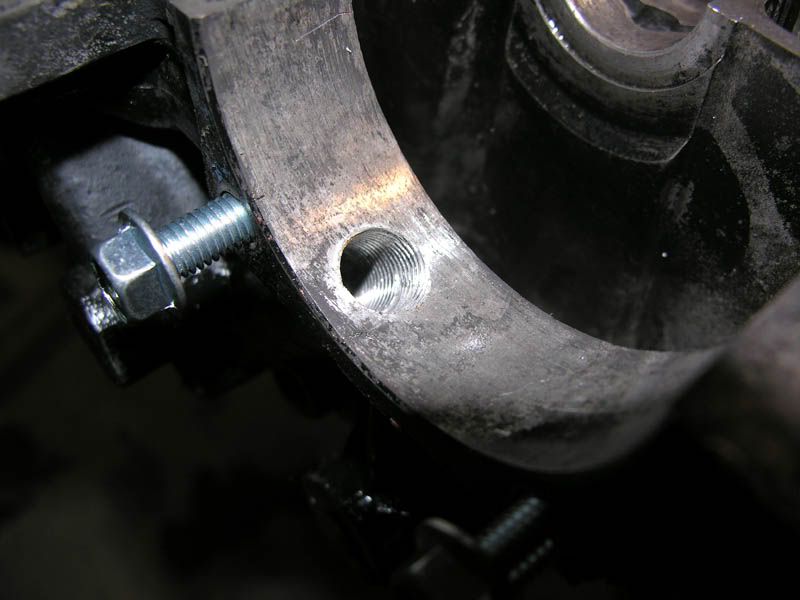 and then bought the oil-pump cover to redirect the oil to the remote filter and cooler. this is it..

then the oil flows back into the case through an oil relief valve that had already been drilled, tapped and ground for me. All I have to do now is plug my adapter! Easy!
This site
explains how to 'full flow' your case.